Home
Welcome!
Forshee & Lockwood, P.A. is a full-service tax and accounting CPA firm located in Coral Gables, Florida. We provide a variety of tax and accounting services to individuals and businesses throughout the United States. We are able to securely exchange documents and tax information through our secure portal system. This provides us with not only the confidentiality and security needed, but also allows us to service clients located anywhere in the world.
We invite you to view our Firm Profile, get to know us. Take a look at our Client Services to see the services we provide and how they can benefit your needs.
You can find a variety of helpful online resources located in the Info Center and Newsletter sections. In the Financial Tools section, we have included several different interactive financial calculators. The Links section has links to other websites that we hope you will find useful.
Please feel free to contact us with any questions or comments you may have - we'd love to hear from you. We pride ourselves on being proactive and responsive to our clients' inquiries and needs.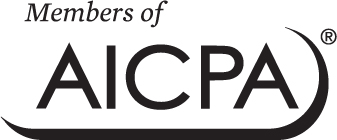 CLICK HERE TO SEND FILES SECURELY
Forshee & Lockwood, P.A.'s Privacy Policy as required by the Gramm-Leach-Bliley Act of 1999. We collect nonpublic personal information about you from the following sources: Information we receive from you on applications, tax organizers, worksheets and other documents; Information about your transactions with us, our affiliates, or others; Information we receive from a consumer-reporting agency.
We do not disclose any nonpublic personal information about our clients or former clients to anyone, except as permitted by law.
We restrict access to nonpublic personal information about you to those members of our firm who need to know that information to provide services to you. We maintain physical, electronic and procedural safeguards that comply with federal regulations to guard your nonpublic personal information.
If you have any questions about this policy, please do not hesitate to contact us at (305) 447-0777.